Terms & Conditions
XMAS Shipping of online ORDERS
Online shopping is available over the festive season, however we will not be shipping any orders from the 24th December through to the 6th Jan. Orders recieved during this period will be shipped 7th January.
We would like to thank all our loyal customers for their continued support during 2019!
We now accept card payments via snapscan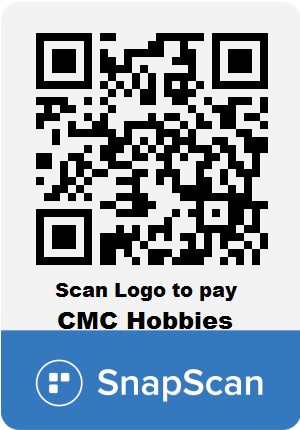 Step 1. Snap. -
Download the snapscan app - Open SnapScan and use your phone's camera to scan the snapCode displayed at the checkout, on your bill or on screen.
Step 2. Pay. -
Enter the amount you want to pay and confirm payment with your 4-digit PIN.
Step 3. Go! -
That's it. You're done! We will receive sms notification of your payment.
FREE Shipping - do you qualify for free shipping? please check here Delivery and shipping costs - please note of you do not qualify or fall outside of these areas you will need to choose our standard courier fee
Standard Shipping - All shipping is via Courier. Please note the following :
COURIER SHIPPING RATES are to Bigger Town centres. If you live miles from any main centre and wish for us to courier your goods to you, please choose 'Pickup from Store' and under 'Instructions' request a courier quote. We will gladly get a quote and send it to you right away. If you are in any of the Major towns, you can choose the courier option and we will use Either Fedex or Time freight depending on the size and weight of the parcel. The Maximum parcel weight is 40Kg. Should you choose the wrong shipping option we will contact you and advise you of the best method of getting the parcel to you.
If you would like your parcel insured, please tick the option to add this in your shopping cart. This amount is based on the total amount of your order and will be added to your cart.
Terms & Conditions :
No items will be shipped prior to full payment reflecting in our bank account. ALL orders take a minimum of 24 hours to be processed and packed. Please note if your own courier is collecting we cannot dispatch items the same day.
Pricing is subject to change without notice due to the fluctuating exchange rates.
Shipping expenses to and from CMC or their suppliers are not covered under the CMC or Manufacturers warranty and are for the clients costs.
When depositing CASH into our account a 2% cash fee is applicable to cover banking charges. Of course, cash paid direct to us at the store is always welcome.
Returns

All returns are at the discretion of CMC hobbies and items must be in their original condition and packaging. A restocking /admin fee of 10% may apply, shipping is not refundable. All items must be returned within 10 days of receipt of goods and it is the customers sole responsibility to ensure we receive the goods within the 10 days.
E & O.E.